Our Review of Swingers69.COM
Swinging has always been popular with liberal-minded adults, and in recent years, it's become much easier to get access to threesomes, wife-swaps and swingers parties. Why? Well, because of the many new swingers sites that have cropped up online and allowed people to get the hookups they want without even having to leave the house!
The problem is that with so many choices on offer, it can be difficult to find the swingers sites that offer the best value to members. However, that's something we help our readers with as we review all the swinging sites online to see what's on offer to visitors. In this article, we look at Swingers69.com to give the low-down on what to expect.
What Members Get at Swingers69.com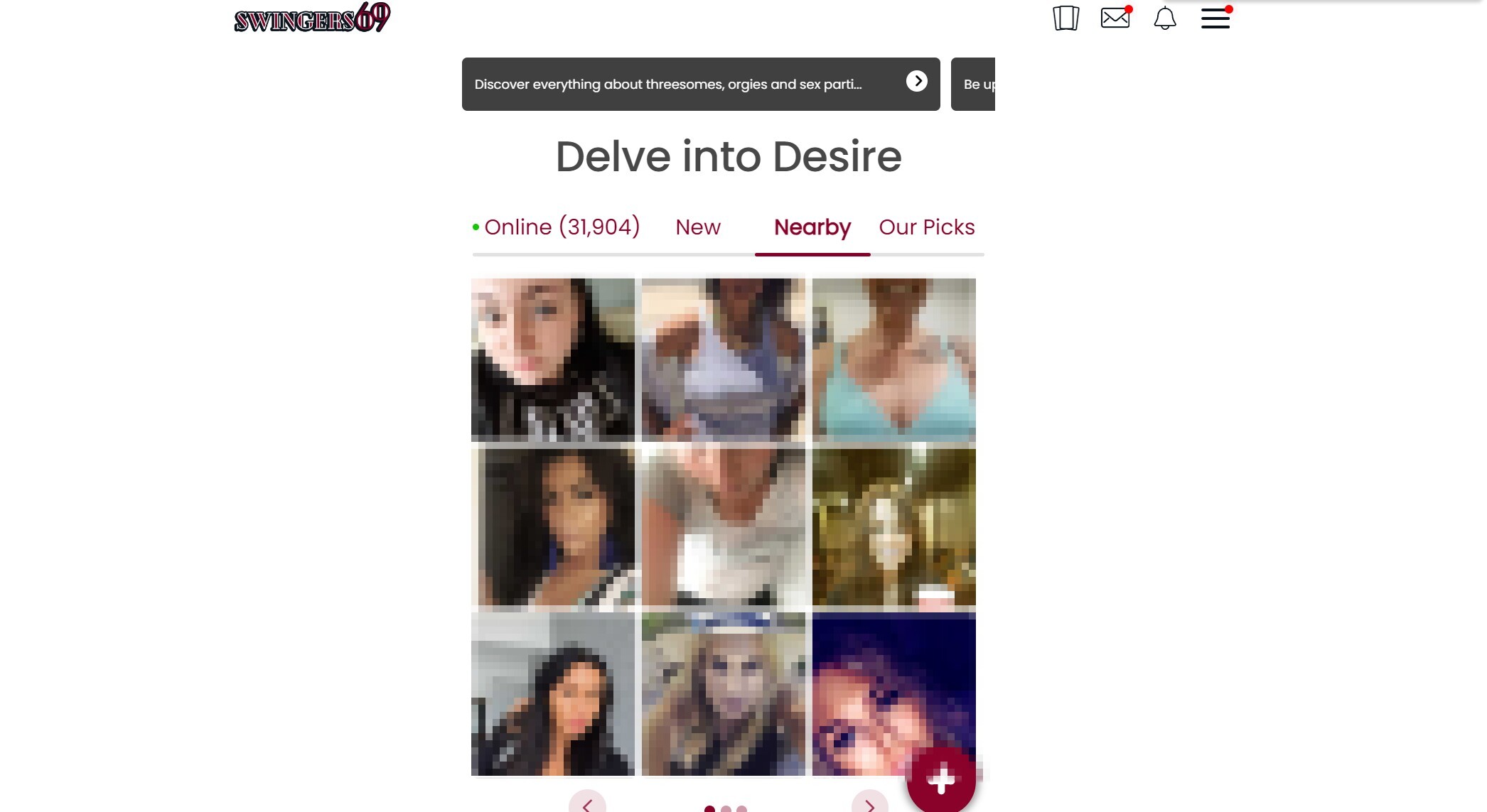 You can start browsing through thousands of swingers' profiles after a relatively short sign-up process that involves entering details about yourself and the kinds of hookups you're interested in having. This part of the experience is completely free and allows you to look at basic details and one or two non-intimate pictures.
When things get to the point where you want to start sending messages and arranging meet-ups, it's time to upgrade to VIP status. You can do so for as little as £11.20 per month via their cheapest 6-month package. Becoming a VIP member also unlocks a range of benefits that serve to enhance the experience you get. They include:
Unrestricted matches - a great way to find out who likes you!
Rewinding your 'No' swipes if you change your mind.
Access to the raunchiest videos and profile photos.
Unlimited private messaging.
Advanced search filters.
Upgrading to a VIP membership is the way to go, as you get everything you need to start making the new contacts you need for all the steamy dates and swingers parties you want to attend. It's a nicely laid-out site, too, so navigation is easy. Furthermore, there are no annoying pop-ads to get in the way.
What's Not Great About Swingers69.com?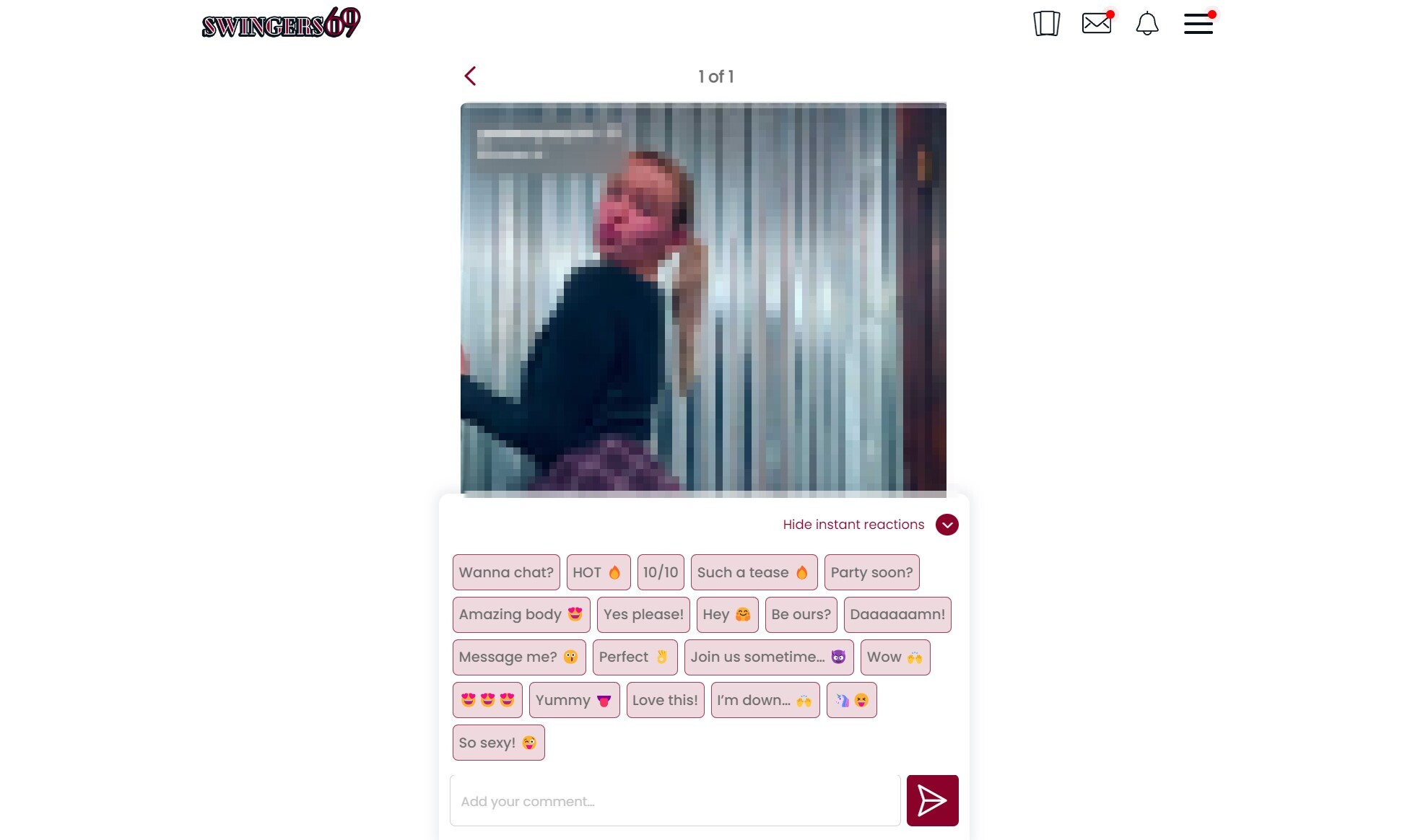 Our reviews of swingers sites are always thorough and during this one, we found a few profiles that looked abandoned. Whether that's because they were fake or simply not filled out properly is anyone's guess, but either way, it didn't impact the user experience at all. These profiles are easy to spot and you just move onto the next when you come across one.
Another minor issue was the ratio of male swingers to females, which was about 60/40 in favour of the men. The thing is, there are thousands of people using the site and it's not something you really notice unless you go looking for both males and females. Plus, there are plenty of hot lady swingers to go around, so don't let it put you off!
Swingers69.com Offers Everything Swingers Need
In summary, Swingers69.com is a well-designed, easy-to-use swingers site that makes finding sexy parties, threesomes, and friends with benefits as easy as pie. You'll need to sign up as a VIP member to gain access to all the great services, however, that's to be expected and as we covered, it doesn't cost too much to get involved.
All in all, it's a swingers site that we're happy to give an endorsement to as it ticks all the important boxes and offers adults everything they need to find like-minded adults for fun. Try the site for yourself and we're sure you'll have a great time exploring your fantasies in every way possible.
---
Swingers69.com Reviews
We don't have any reviews yet. Please share your experiences with other visitors and write a review about Swingers69.com.